Bytes and Beyond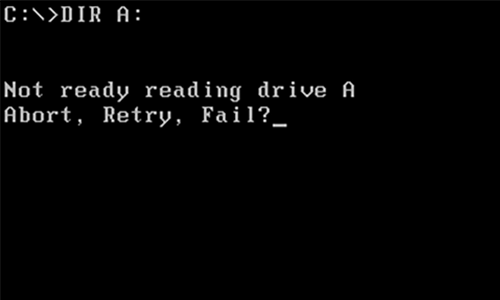 A long time ago, there was an operating system designed so poorly that when it encountered a horrible error, it would confront users with three bad choices: abort, retry or ignore. It basically meant that the situation was utterly hopeless.
Whenever I encountered this message, I knew that whatever my choice, the result would be similarly bad. So I usually chose "abort." Little did I know that this was the precursor to the dreaded "Cancel" button.
When a dialog offers you the option to cancel, it's usually a crucial decision which requires a firm commitment. Some users feel unprepared for this, prompting them to cancel at any opportunity: "I don't understand what will happen if I confirm this, so I better press Cancel." This is not always the best choice.