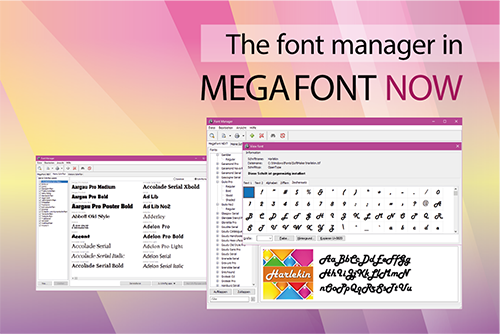 SoftMaker's font collection MegaFont NOW comes not only with 7,500 beautiful fonts, but also includes a powerful font manager for Windows that lets you tame this vast font library as well as all your other fonts.
In this article, we'll tell you how this font manager makes font handling much easier on your Windows PC.
Too many fonts slow down your computer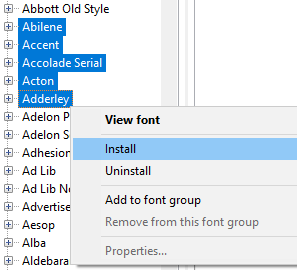 Users with many fonts have probably seen this: The more fonts you add to your system, the more resources they use and the slower the system becomes.
When a computer has many fonts installed, Windows takes longer to boot, and applications load and operate more slowly. Last but not least, endless font lists are cumbersome to use.
The font manager in MegaFont NOW makes installing and uninstalling fonts faster. You can activate and deactivate a selection of fonts with a single click. If you keep everything uninstalled, except for what you need for your current project, font lists in the various applications load extremely quickly and you don't lose much time finding a font in those lists.
Organize your fonts into groups
Even better, the font manager included in MegaFont NOW lets you organize your fonts in groups. You can group by project, style, use, etc. Later you can activate the group you need for the particular project you're working on, and all those fonts will immediately become active on your system. When you're done, just deactivate the group and the computer resources will be freed.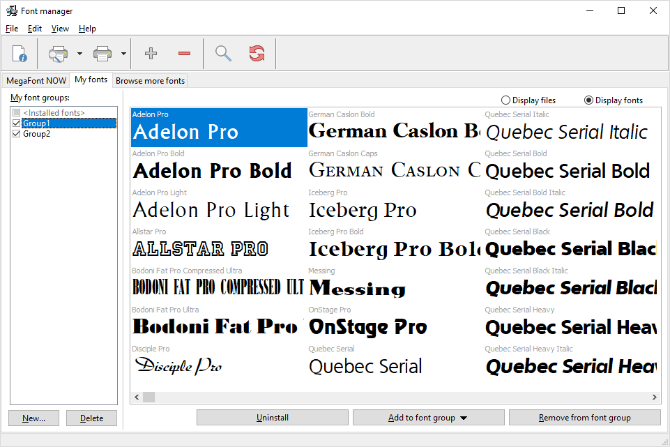 Find the right font for the job
The font manager can preview and compare fonts without installing them. For each MegaFont NOW typeface, you will see an illustration of the typeface and some example text. You can also type your own text to preview, which is especially useful when you're picking a font for a heading or logo.
To preview your own text, right-click a font and then choose View font (or press Alt+Enter). Keep the extra window open and use the Up and Down keys to quickly switch between fonts.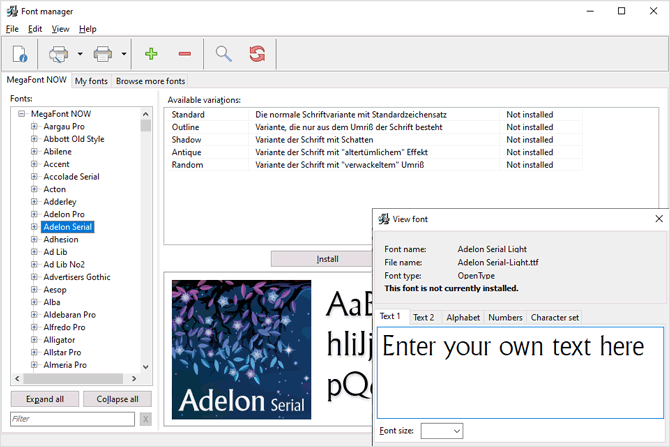 Print sample pages
Seeing fonts on screen is nice, but if you are creating something for print, it's always better to see how they look on paper. For that, go to File > Print preview and choose from three different types of specimen sheets, a character-set sheet and sheets with font lists.
You can also print a catalog of all your fonts and then store all of those pages in a binder. It's a low-tech solution, but you'll be amazed how useful it can be to browse that paper font catalog in the future.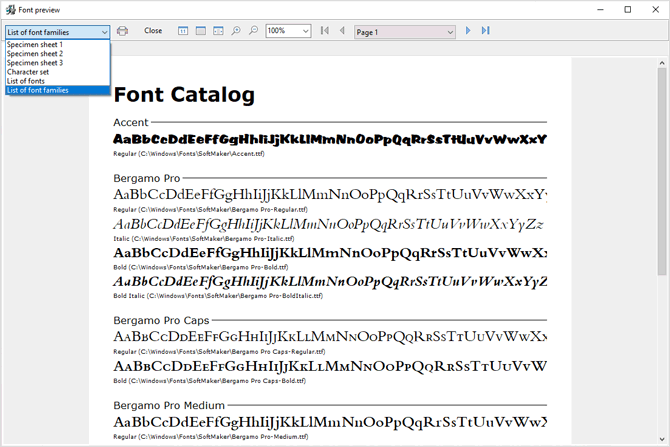 Making your life easier
Our font manager is the perfect tool for you to centralize and organize all of your fonts in a simple, yet effective way. It allows you to group and activate just the fonts you need, elevating your performance and that of your computer. With font previews and printed specimen pages, you'll be able to pick the right font for your project.
Other font managers cost money, but this one is included with MegaFont NOW at no extra charge. Give it a try, and you will be surprised how flexible it is!