SoftMaker Office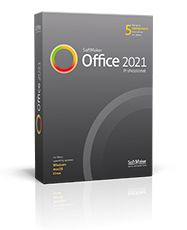 Dear SoftMaker customers:
Welcome back to our blog series about the exciting new features that make SoftMaker Office 2021 so special. Once again, we will show you how to make use of the new functions with illustrated examples.
Feel free to try out all the described features for yourself. If you haven't purchased SoftMaker Office 2021 yet, you can download the free trial version here.
Enjoy reading!