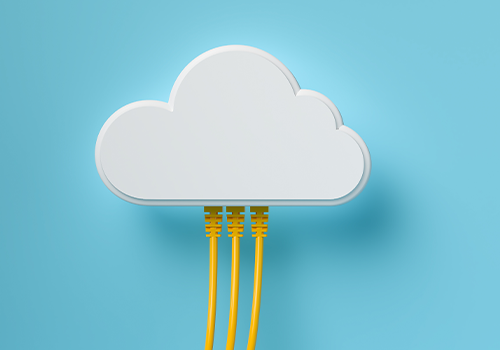 Google Drive, OneDrive, Dropbox & Co.: many people use cloud services to manage their files regardless of location.
SoftMaker Office for Windows and FlexiPDF for Windows, too, offer the option to conveniently store documents in the cloud.
But how does it work? In this article, we'll show you how to save your documents in the cloud with SoftMaker Office and FlexiPDF.
Why use the cloud?
There are various reasons for using cloud services. One of the most important is easy access to your files, regardless of your location, regardless of the device you use.
Setting up SoftMaker Office for the cloud requires just a few steps.
1. Register with a cloud provider
To use cloud storage, you first need a user account with a cloud provider.
Many providers give their customers free storage that lets them get started in the world of cloud storage. For our purposes, such a free account is quite sufficient. In this example we choose the cloud provider Dropbox. Of course, other providers such as Google Drive or OneDrive will work as well.
2. Install the Windows app of the cloud provider
To save or open files in the cloud from within SoftMaker Office or FlexiPDF, you need to download and install the Windows app of the respective cloud provider. This app gives you an easy way to store the data simultaneously in the cloud and locally on the PC.
During the installation of the app you will be asked where you want to save the files. Select the option Save files locally here so that you can access your documents even if your Internet connection is temporarily not available.
3. Share the folder to the cloud
You can save all files in this shared folder on your PC and the content will be automatically synchronized to the cloud. You will have the latest files available locally and in the cloud simultaneously, not having to worry about synchronizing your data.
To do this, simply select the location on your PC locally.
If you click Advanced during installation, you can choose the file location yourself. By default, the path c:\Users\[Your user name]\Dropbox will be used. Dropbox now creates a folder that has all the necessary sharing flags and permissions to upload files to the cloud.
4. Edit documents in the cloud with SoftMaker Office and FlexiPDF
Now open TextMaker, for example, and choose File | Save as. Next, select the path you picked as the file location in the third step.
Then click the Save button – et voilà, your document is now available on your computer and in Dropbox at the same time! You can check this by opening the same document in TextMaker for Android or iOS.
This permits you to conveniently store your documents in the cloud and access them from anywhere. You can do the same with PlanMaker, Presentations and FlexiPDF. Give it a whirl!