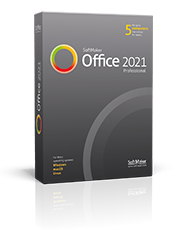 Dear SoftMaker customers:
Mission accomplished: SoftMaker Office 2021 is shipping!
This blog post is the first in a multi-part series of articles that will introduce you to the most important improvements of SoftMaker Office 2021.
We will start with some powerful new features of our word processor TextMaker that make creating comprehensive documents easier than ever.
Enjoy reading!
One Office for Windows, Mac and Linux – all in one!
First, a few words about our improved license. SoftMaker Office 2018 was already available for Windows, Mac and Linux. You had to purchase separate licenses for each operating system though. SoftMaker Office 2021 makes this much more convenient: You can use your copy of SoftMaker Office 2021 on up to five computers of your household, running any combination of Windows, macOS and Linux.
Now let's check out some of the new features of TextMaker 2021:
Research function
The new Research function provides you with all the information you need at the touch of a button. Do you need a precise definition or translation of a certain word in your text or would you like to refresh your knowledge with detailed background information? Simply select the relevant word, go to Review | Research and choose your preferred dictionary. In no time at all, you will have inserted synonyms or translations into your document, or enhanced your text with meaningful background information!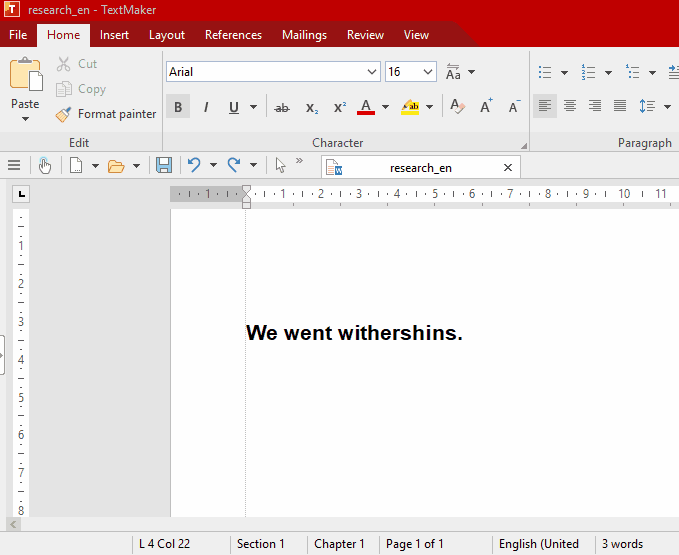 In this example you can see how to find a suitable synonym with the help of a dictionary and how to integrate it into your text.
Zotero support
Do you know Zotero? It is a powerful third-party program that helps you organize your academic sources in a convenient way. It allows you to collect all your literature sources in a database on your PC. The best part is, SoftMaker Office NX Universal and SoftMaker Office Professional 2021 cooperate with it. You can insert any citation from your Zotero database in your TextMaker document with just a few clicks. To be able to use the Zotero integration, you need the Zotero software. It can be downloaded free of charge from the Zotero homepage. It is recommended to install the Zotero Connector, so that you can add sources from your browser directly to your literature management with only one click. Once you have installed Zotero, the software is ready to use in TextMaker.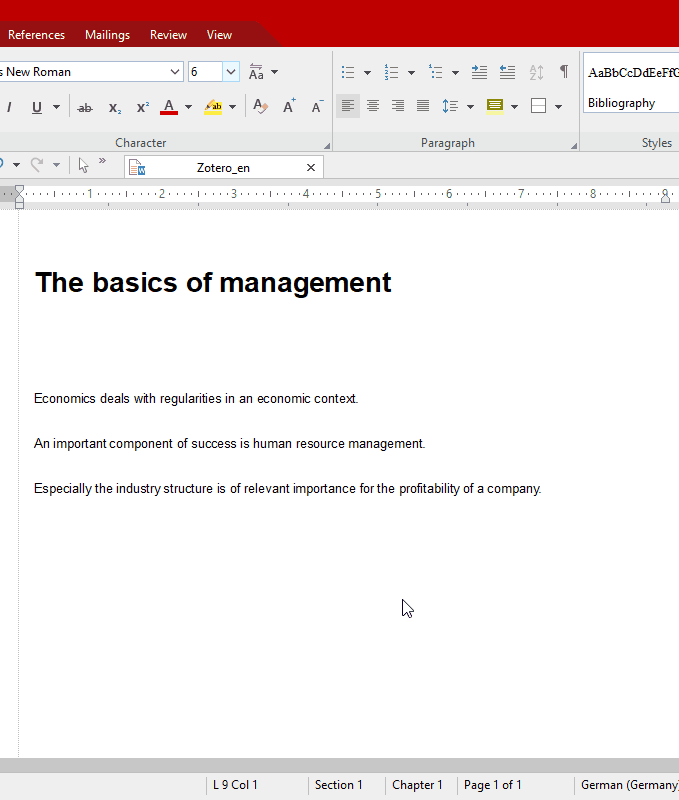 Select the ribbon tab References to access the Zotero integration. Now move the text cursor to the place where you want to insert a citation. Then select Insert/edit citation from the ribbon. A red box will appear in which you can search for the desired author or title from your literature collection. As soon as the desired source appears, click on it, press Enter. The citation will be immediately integrated into the text as a footnote or endnote. In addition, every newly used citation is automatically integrated into the bibliography. To create a bibliography, simply select Insert bibliography from the ribbon and it will immediately appear with the sources used in the place you selected.
Improved cross references and headings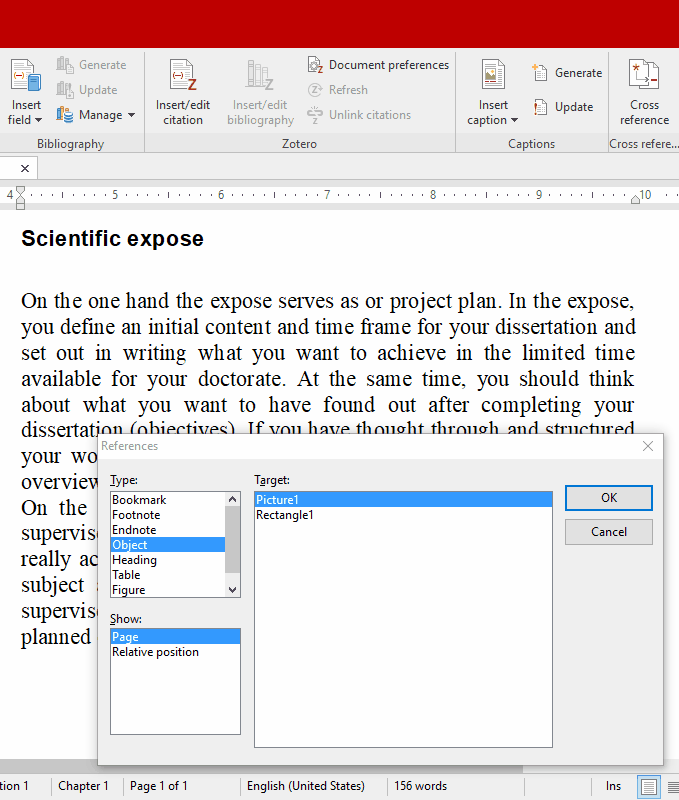 Cross references have been significantly improved. In TextMaker 2018 you could only set cross references to headings, footnotes and objects, and only refer to their number or their page. In TextMaker 2021, cross references can now be set to bookmarks, footnotes, endnotes, objects, headings, tables, illustrations and pictures.
From now on, you can choose from case to case whether only the page number of the cross reference should be displayed, or the entire text, the caption number, the caption text or the relative position. This wide range of options not only allows complex texts to be created much more quickly, but also ensures that you never lose track of what is going on, especially when making subsequent changes.
To insert cross references, simply select References | Cross references. A dialog box will open, which will suggest the type and the target of the cross reference. Confirm the selection and the cross reference will be inserted in your document. If, for example, you subsequently change an image caption, the change will also be adjusted in the cross reference.
Footnotes and endnotes in the same document
A frequently requested innovation has now become a reality. It is now possible to use footnotes and endnotes simultaneously in the same document. This makes it even easier to write academic papers, while always staying compatible to Microsoft Word.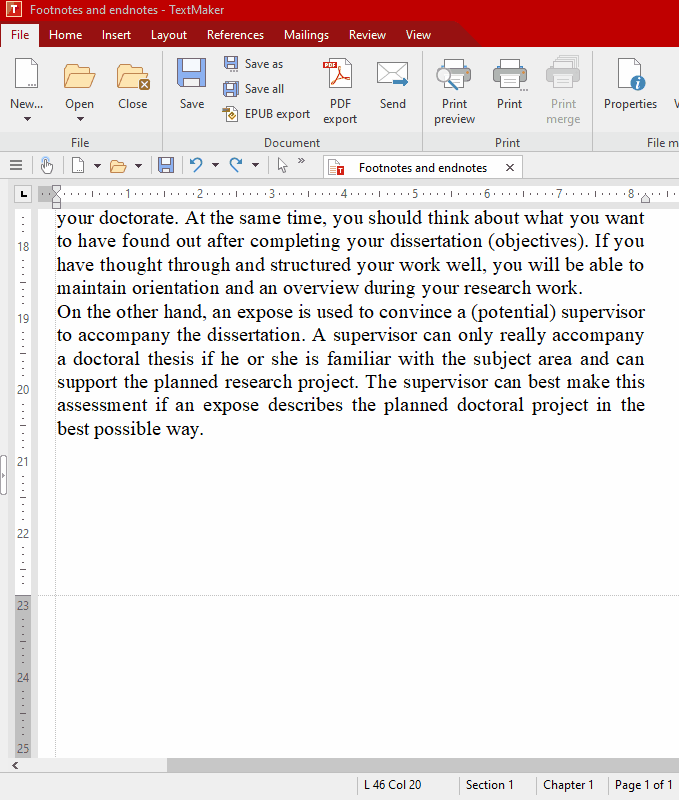 To insert footnotes or endnotes in TextMaker, select the ribbon tab References. Now place the text cursor at the desired position and select Footnote or Endnote from the ribbon. The footnote or endnote will immediately appear in the text with the correct numbering. You can edit its text at the bottom of the page or at the end of the document.
We hope you enjoy working with SoftMaker Office 2021 as much as we enjoyed creating it!
To share your first impressions, comments or suggestions, feel free to use the comment function below. We look forward to your feedback.