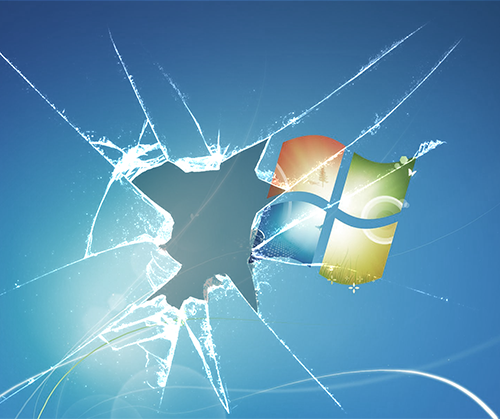 There are no two ways about it: Windows 7 is dying, and fairly soon. On January 14, 2020, Microsoft will stop issuing security updates for their best-selling operating system. Some users remain defiant: They fail to see any reason to migrate to a newer system. This is a dangerous attitude: By holding on to Windows 7, they don't just risk their own safety, but also the security of others.
The following article will explain what to expect when Microsoft pulls the plug on Windows 7, why it's a bad idea to stick with a dead horse, and propose viable migration options for users unwilling to upgrade to Windows 10. In any case, it's high time to get ready: January of 2020 is closing in fast.
"It's dead, Jim."
Let's clear up a common misunderstanding first. When Microsoft first warned users that extended support for Windows 7 would end in January of 2020, some reacted with boasts and derision: "Why should this faze me? I've never contacted Microsoft for support, anyway!" However, Microsoft has a different concept of "support."
For Microsoft, "support" means supplying their software or operating system (OS) with updates to fix issues. Windows 7 is already on "extended support;" mainstream support expired five years ago. Extended support means that Windows 7 is only receiving critical security fixes.
At the beginning of 2020, even this tenuous life line will be cut. From that date onward, home and small-business users will be cut off from Windows 7 security patches. Microsoft has done this before, most notably with Windows XP.
Extended support for Windows XP ended in 2014. Since then, Microsoft has issued only three critical patches for Windows XP. Anti-virus vendors gradually phased Windows XP support over the following months; the developers of most other applications followed suit.
Ironically, Microsoft's critical fixes for newer Windows versions quickly became a security problem for Windows XP users. Malware developers analyzed these fixes to find out which issues they addressed. Then they checked whether Windows XP shared the same weakness and wrote malware to exploit it, safe in the knowledge that Windows XP users would not be protected from their attacks. This is likely to repeat itself with Windows 7.
Get ready for change
Even though Windows 7 is still supported until January, affected users should start planning their migration today – or yesterday. Most corporate users already have a strategy in place: If you are still using a Windows 7 machine at work, consult your IT department for their migration schedule.
Home users need to make sure that they have switched away from Windows 7 well before the cut-off date. Anti-virus protection can mitigate the dangers, but there is no guarantee that they will be able to block low-level attacks. Extreme measures can reduce the attack surface, such as disconnecting Windows 7 machines from all networks or setting up hardware firewalls with extreme filtering rules. However, this approach is both cumbersome and risky – one slip-up can make all efforts futile.
Some corporate customers may not be able to move away from Windows 7 due to legacy hardware or software. This situation affects hospitals and similar institutions with highly-specialized equipment. Some choose to buy extended support from Microsoft, supplying them with exclusive security patches – at prices far beyond the reach of home users and small-business owners.
Where to move to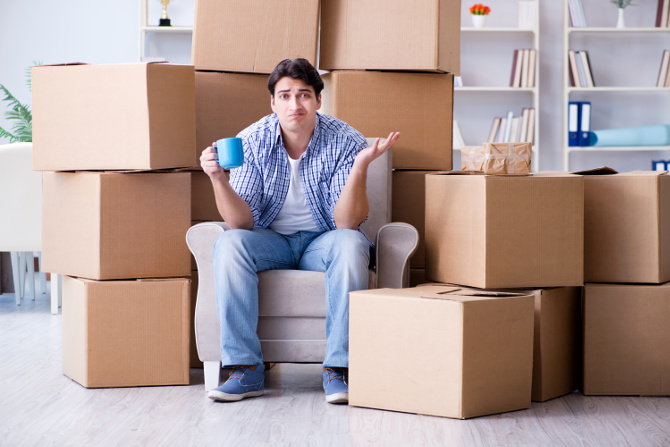 Microsoft suggests Windows 10 as the obvious upgrade path. In spite of what Microsoft has claimed in the past, free in-place upgrades are still possible (or at least they were when this article was written) using the Windows 10 Media Creation Tool.
However, Windows 10 is far from being the only option. Another choice is to move away from Windows altogether, to an alternative operating system such as macOS or Linux. Some users may even decide to ditch desktop computing altogether and move to a mobile device running Android. Good news for SoftMaker customers: SoftMaker Office is available for all the aforementioned platforms.
Windows 8.1 is a terrible choice to migrate to. True, it does not follow the controversial "OS as a service" approach Microsoft introduced with Windows 10. However, its days are already marked: Extended support for Windows 8.1 ends in January of 2023, meaning that three years down the road, you will again stand at the same crossroads.
How to decide
To decide on your migration path, you should first take stock of your current computing habits. Try answering the following questions on a notepad:
For what purposes do I mainly use my computer?
What applications do I use most frequently?
Which applications do I absolutely depend upon?
Which of my most-used applications are available for other operating systems?
Special consideration needs to be given to commercial applications. Set up a simple spreadsheet to determine how much it will cost you to switch to a new operating system: In the first column, list the hardware and software you will require. In the second column, enter the cost for every item and add it all up. Now you can make an educated decision on how to continue.
Vendors who publish their software for multiple platforms often offer cross-platform licenses. Others offer "crossgrades", i.e. special rebates for customers who wish to switch to a different operating system. SoftMaker offers crossgrades for SoftMaker Office 2018 users migrating to macOS or Linux. The subscription version of SoftMaker Office, SoftMaker Office NX, is an operating-system neutral license which can be used across all three desktop operating systems.
The remaining question is how to migrate essential user data such as documents, photos, e-mails, contacts and bookmarks. This issue will be addressed in a future article.