SoftMaker Office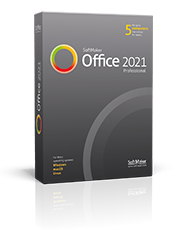 Dear SoftMaker customers:
Mission accomplished: SoftMaker Office 2021 is shipping!
This blog post is the first in a multi-part series of articles that will introduce you to the most important improvements of SoftMaker Office 2021.
We will start with some powerful new features of our word processor TextMaker that make creating comprehensive documents easier than ever.
Enjoy reading!