SoftMaker Office 2021
Your Office suite for Windows, Mac, Linux, Android and iOS
Seamless compatibility
with Microsoft Office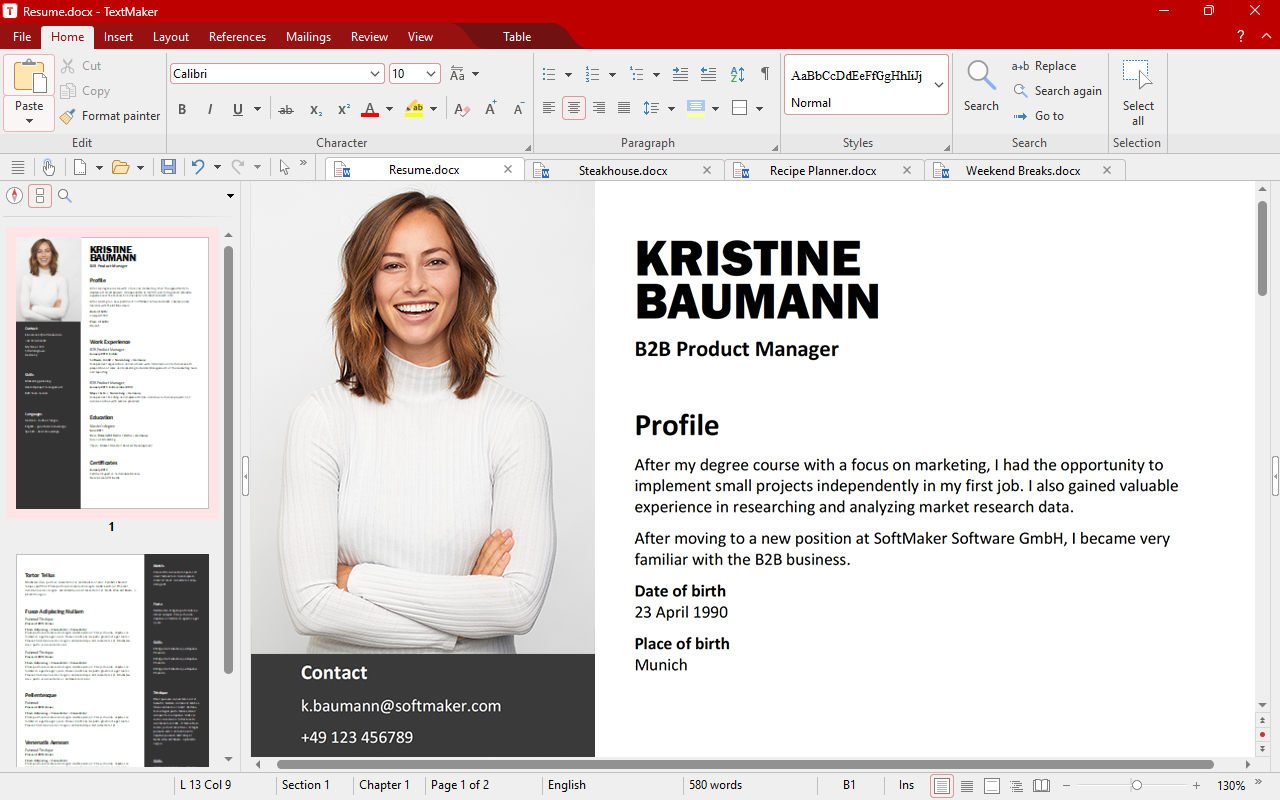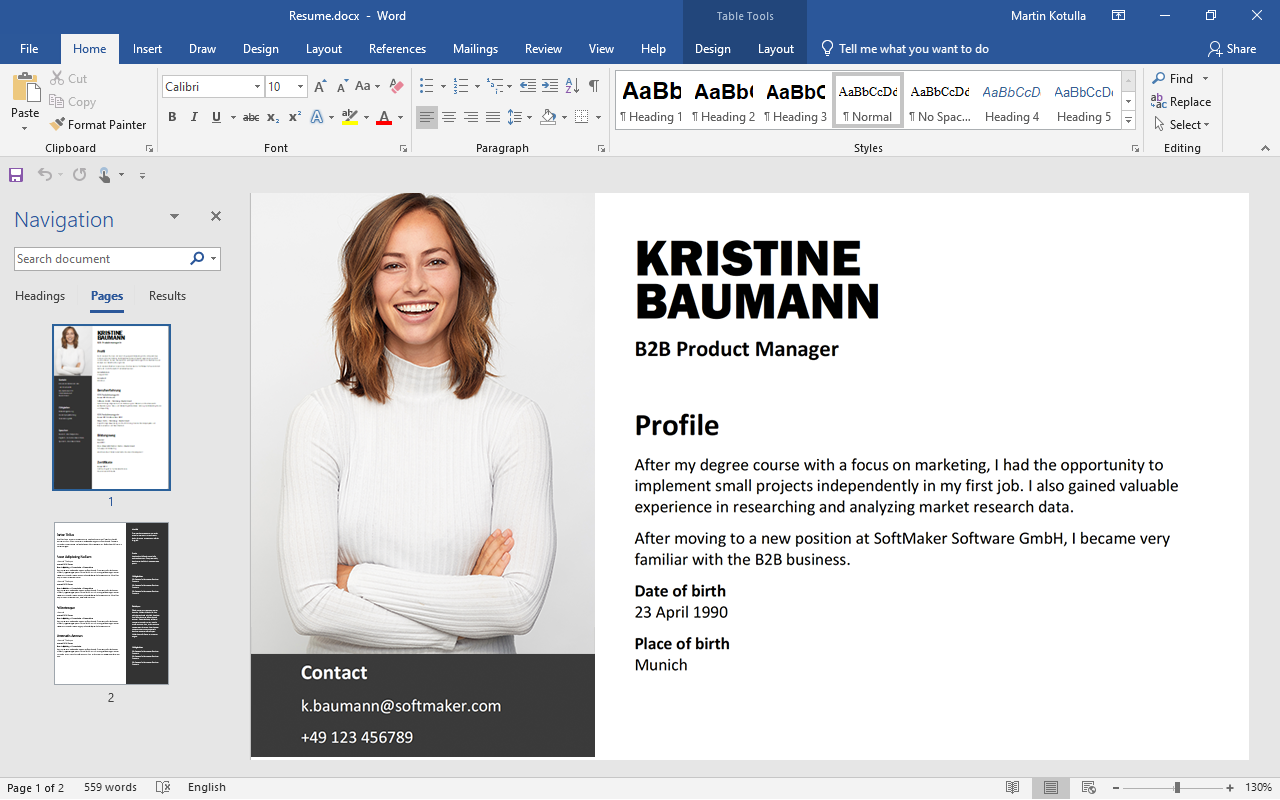 Skip the annoying import and export: SoftMaker Office uses the Microsoft formats DOCX, XLSX and PPTX as its default file formats.
This lets you edit your documents in Microsoft Office directly and without conversion.
Write. Calculate. Present.
Subscribe or purchase?
It's your choice!
SoftMaker Office is available either for purchase or by subscription:
SoftMaker Office 2021: If you purchase SoftMaker Office 2021, you can use this version as long as you want. Upgrades to new versions are available at a discounted price.
SoftMaker Office NX: If you subscribe to SoftMaker Office NX, you can use it as long as your subscription runs. During your subscription, all upgrades to new versions are included free of charge. You can subscribe to SoftMaker Office NX either month by month, or year by year.
* only Windows
Scope of license
Non-commercial use:
You and the members of your family are entitled to using one license on up to five computers at the same time, as long as these computers belong to the same household. You can choose any combination of Windows PCs, Linux PCs and Macs.
With SoftMaker Office NX, you also receive five licenses for use with Android and iOS.
Commercial use:
Each license may be installed and used on one computer (running Windows, macOS or Linux). Every user of that computer may use the software, but only 1 (one) user at any given time.
Secondary use right: The single primary user of that computer is additionally entitled to use the software on a portable computer.
With SoftMaker Office NX, you also receive one license for use with Android and iOS.