Compatible with Excel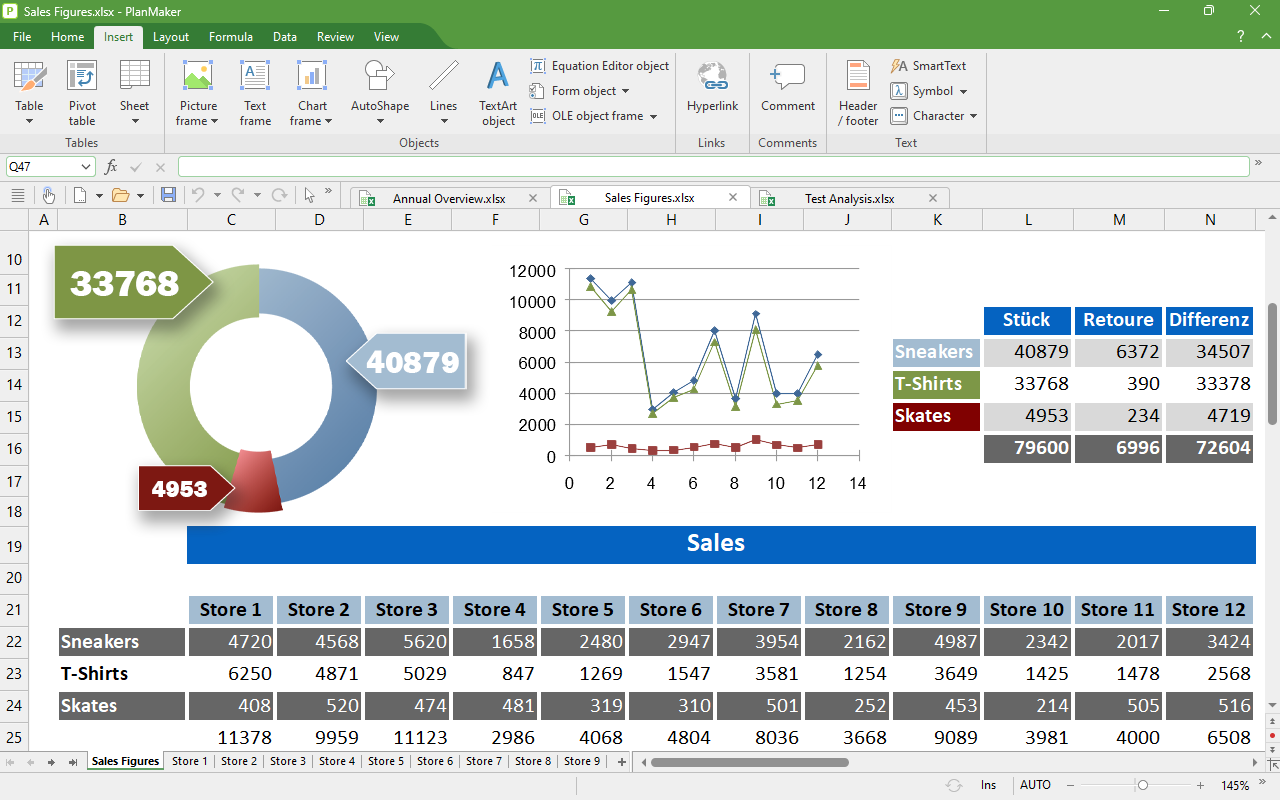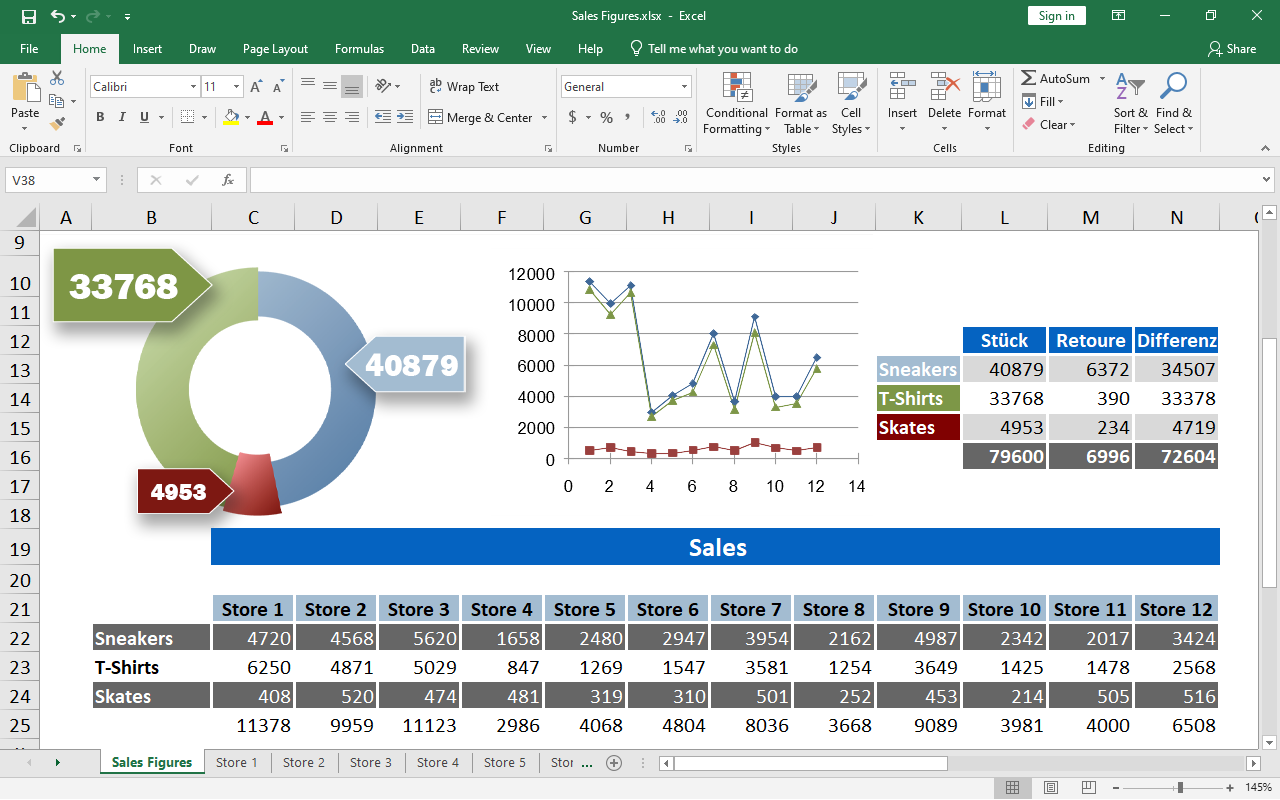 Seamless document exchange.
XLSX is the default file format of PlanMaker. You can open workbooks created with PlanMaker in Microsoft Excel, and vice-versa.
With PlanMaker, the GDPR-compliant alternative to Microsoft Excel, you can also edit XLS files and create high-quality PDF and PDF/A files from your workbooks.
Calculate and analyze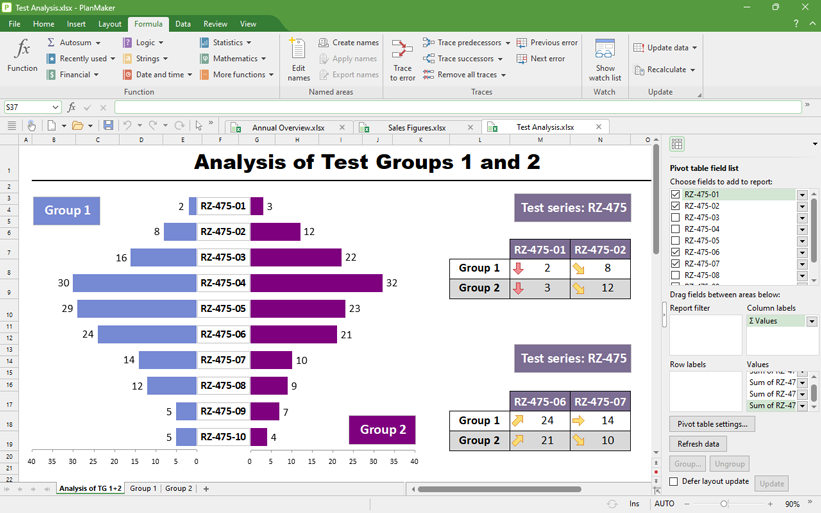 Find the right solutions, even in huge data sets
PlanMaker, the GDPR-compliant alternative to Microsoft Excel, allows up to one million rows per worksheet. To work with these huge data sets, you use pivot tables, data consolidation, scenarios, data grouping, AutoFilter and special filters. Thanks to multiple real-time calculations in the status bar, you are always kept abreast of the latest data changes.
Should an error have crept into your worksheet, the syntax highlighting and formula auditing functions let you find the trouble spot fast.
Attractive worksheets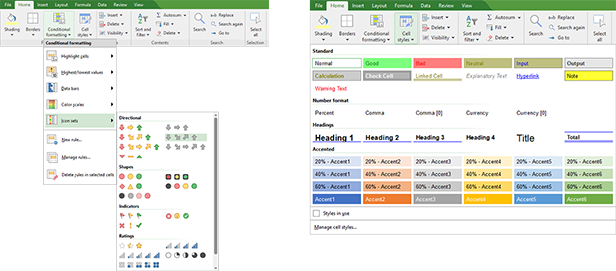 Design worksheets with PlanMaker
Give your worksheets an elegant look quickly using the cell-style catalog.
With conditional formatting, PlanMaker automatically finds the highest or lowest values in a data set and highlights them in color or with icons. Equally, PlanMaker can assign a unique color from a gradient to each value in an area and visualize sizes with data bars.
Present data convincingly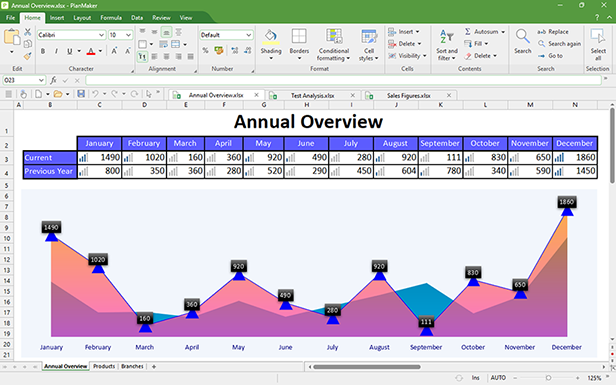 Transform numbers into informative charts
Create informative charts with presentation quality from your data. Choose from 80 different chart types in 2D and 3D. Use an array of effects, such as transparencies, shadows or light effects to adapt them to your taste.
With the page break preview, you can easily prepare your worksheets for printing.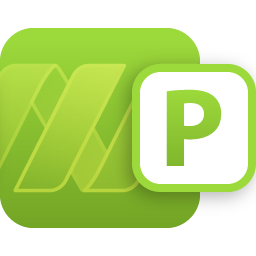 PlanMaker
The GDPR-compliant alternative to Microsoft Excel
Get results fast with PlanMaker. It solves even the most complex calculations and turns bare numbers into attractive worksheets and convincing charts.
Create better worksheets in less time thanks to PlanMaker, the friendly and compatible alternative to Microsoft Excel.