Compatible with PowerPoint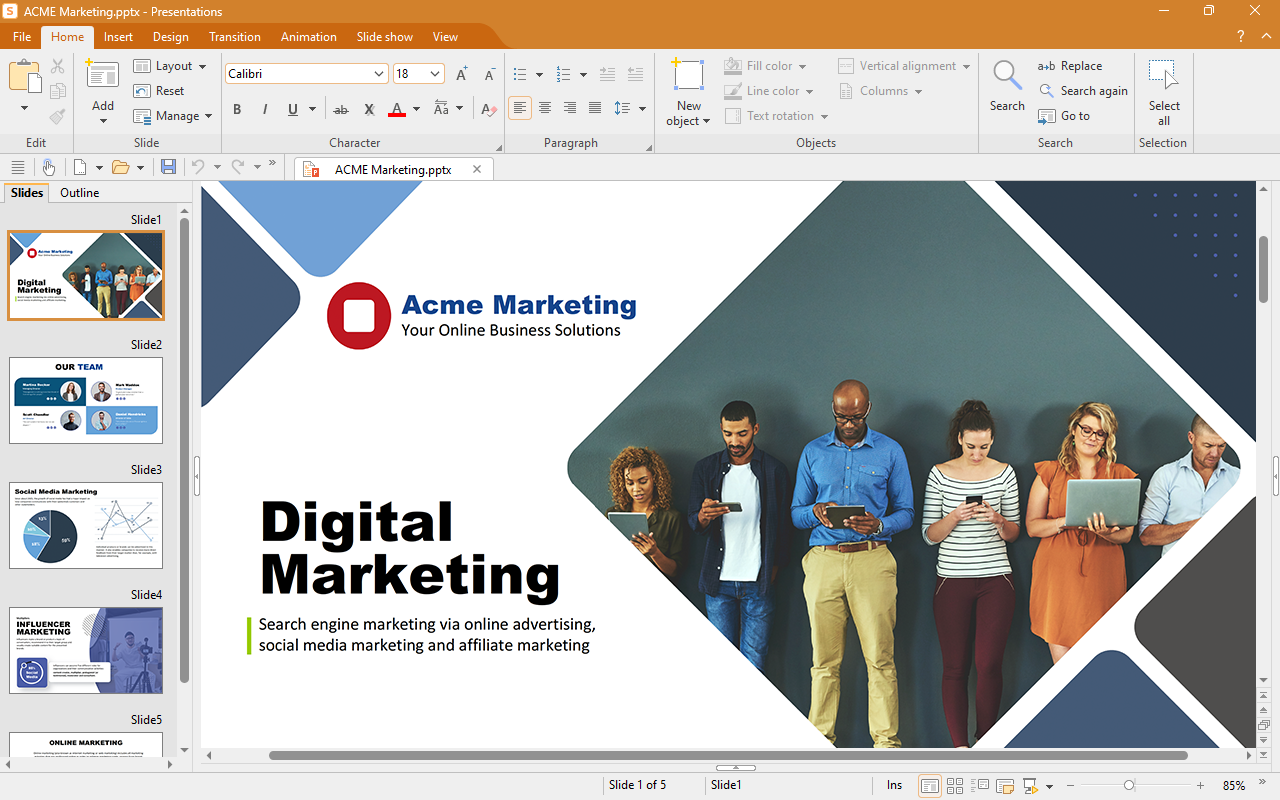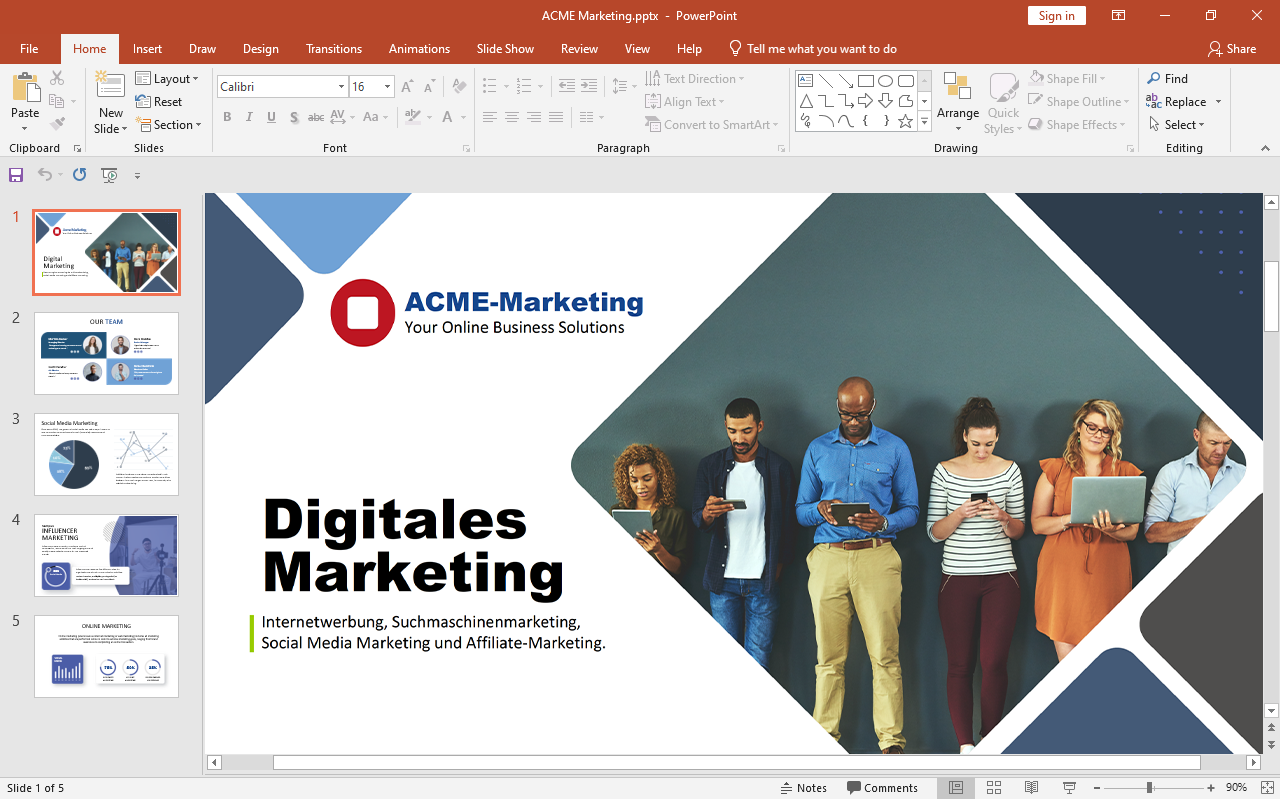 Seamless document exchange
PPTX is the default file format of Presentations. You can open files created with Presentations in Microsoft PowerPoint, and vice-versa – directly, without conversion.
Presentations, the GDPR-compliant alternative to Microsoft PowerPoint, also lets you edit PPT files and export slide shows as videos as well as PDF and PDF/A files.
Design attractive slides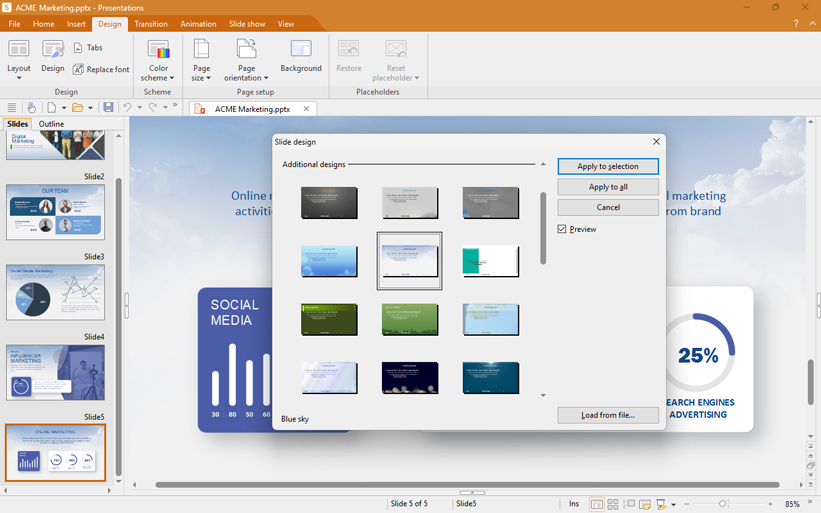 Simply impressive
"Just add text" – If you do not want to design your own slides, a large variety of attractive design templates is included as a jump-start for your presentation.
You can switch between various color schemes and slide layouts in the practical sidebar by mouse. Equally quickly, you can select diverse background colors, gradients and images.
The sophisticated master-page concept supports you in the creation of comprehensive presentations. It ensures not only the uniform appearance of your presentation, but also its compatibility with Microsoft PowerPoint.
Presentations with pep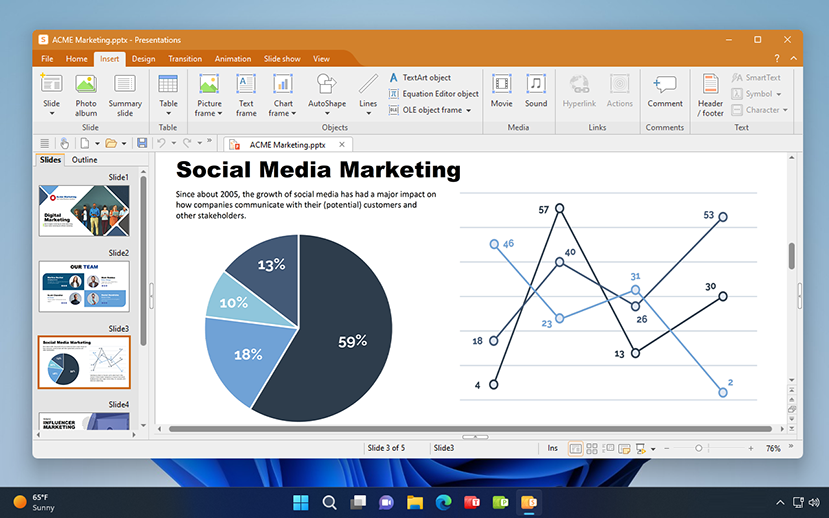 Small effort, big effect
Presentations is your alternative to Microsoft PowerPoint. It offers countless impressive animations and slide transitions using OpenGL and Metal graphics acceleration.
Create slides with graphics, tables and charts. Presentations also lets you embed music, spoken comments and videos in slides.
The TextArt feature enables you to create slogans, and the included AutoShapes let you underline important items graphically.
Light off. Spot on.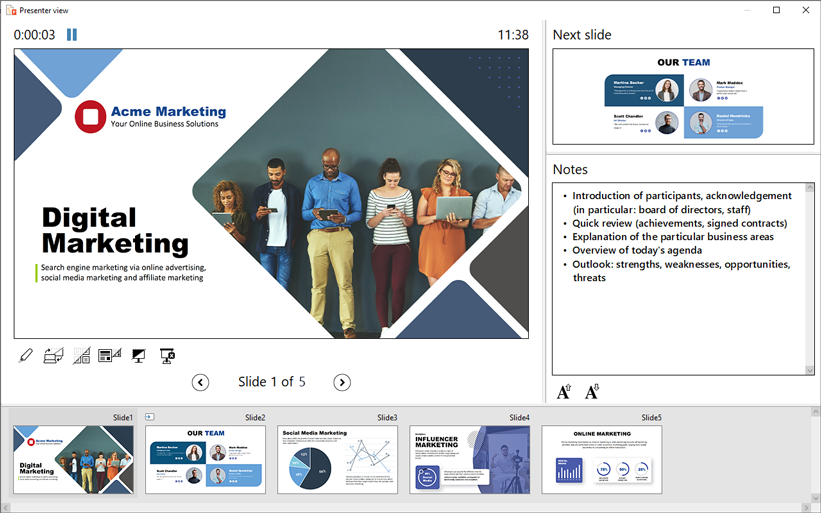 With Presentations, your show will be a success.
Switch the slides over manually or under timer control, and arrange the slide order for your audience with user-defined slide shows.
The built-in presenter view helps you present professionally.
You can now also create portable slide shows that can be played back on any Windows computer with all effects, animations and transitions, even if there is no presentation graphics software installed.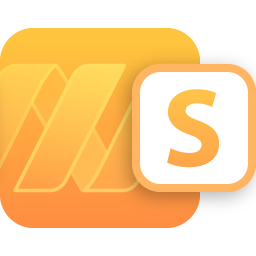 Presentations
The GDPR-compliant alternative to PowerPoint
Stun the audience with great slide shows, thanks to Presentations. Impressive graphics, breathtaking animations and slide transitions, and easy-to-use audio and video are the ingredients to your success.