TextMaker 2021
Your new word processor for all cases
TextMaker 2021 is fast, powerful and compatible.
Just as a good word processor should be.
Compatible with Word.
No compromises.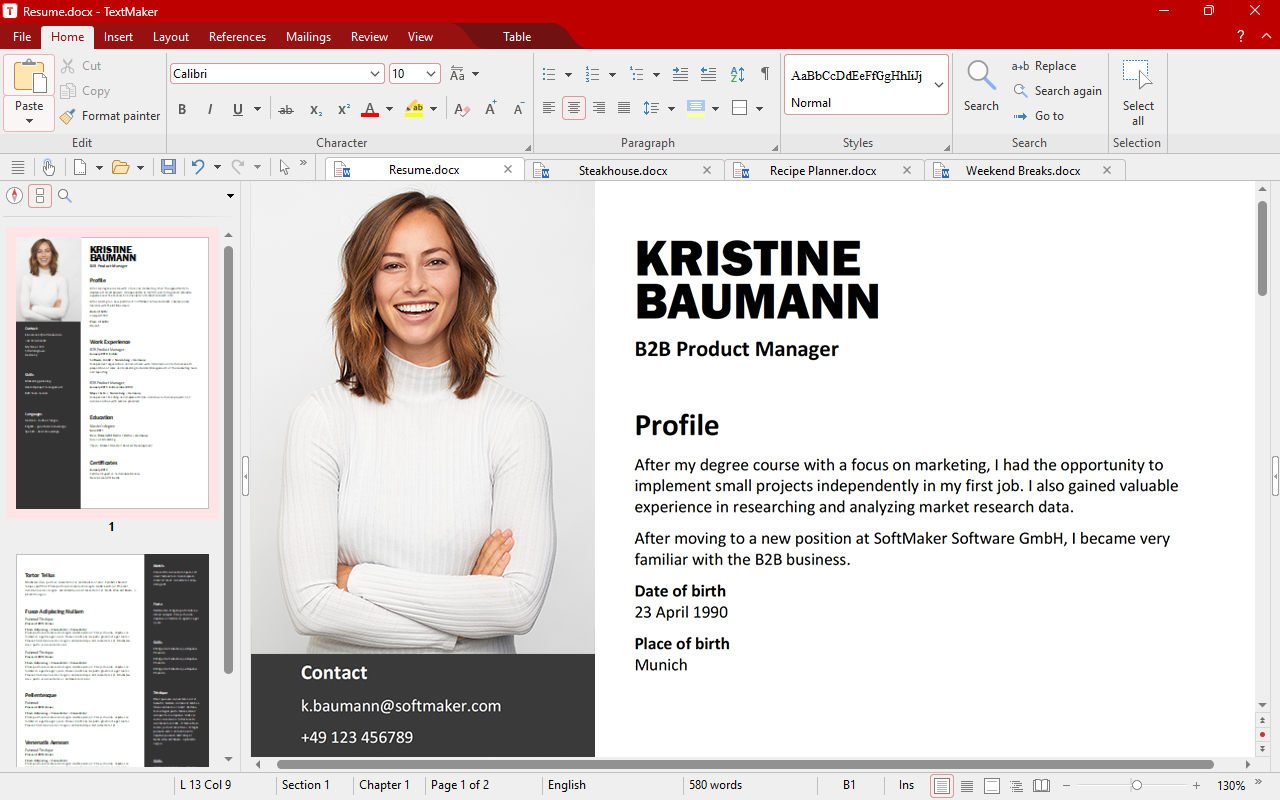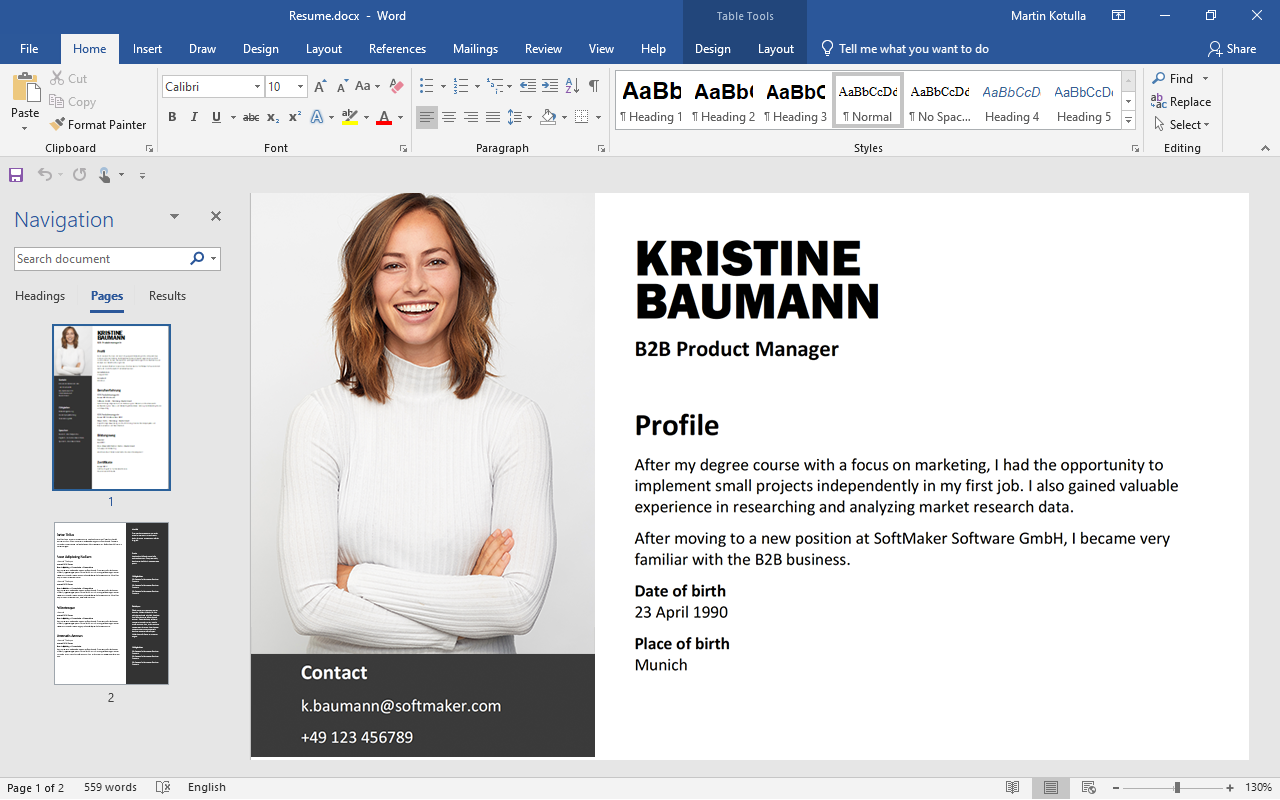 This is what seamless document exchange looks like.
DOCX is the default file format of TextMaker 2021. This lets you skip the annoying import and export: You can open documents created with TextMaker in Microsoft Word, and vice-versa – directly, without conversion.
With TextMaker 2021, you can also edit DOC and RTF files, as well as create high-quality PDF files. You can now also create archival PDFs in PDF/A format for the long-term preservation of your documents. SoftMaker Office Professional and NX Universal even enable you to create great-looking e-books in EPUB format.
Universally applicable
The all-rounder for use at home, in academics and in business
TextMaker 2021 gives you the desired results fast and effectively:
Daily correspondence is handled quickly with TextMaker 2021. Practical time-savers such as the built-in address book, automatic marks for folding pages and attractive document templates make creating letters, mail merges, labels and envelopes child's play.
Create attractive flyers, invitation cards and posters in no time at all using the sophisticated desktop-publishing functions of TextMaker, such as its unique object mode, intelligent object guides, object frames and master pages.
TextMaker 2021 offers a comprehensive tool set for academic work, such as footnotes, endnotes, bibliographies, cross references, image captions, as well as indexes, tables of contents and tables of figures. SoftMaker Office Professional and NX Universal offer powerful integrated Zotero support, making citations, bibliographies and reference management easier than ever.
Navigate through long texts quickly with two customizable sidebars and structure them using the built-in outliner.
Language tools for professionals
Accurate and eloquent – with TextMaker, you'll never be at a loss of words.
The built-in spell checker finds spelling mistakes in more than 75 languages – at the very moment you are making them.
Thanks to the real-time word counter, you always know the exact size of your documents – great if you need to stay within certain length limits.
The integrated ten-language thesaurus helps you find the right words and the automatic hyphenation splits words reliably in 35 languages.
With the powerful new research function included in SoftMaker Office Professional and NX Universal, you can select any term in your document and look it up in a large variety of online dictionaries and encyclopedias.
A team player
TextMaker 2021 is team-ready.
Do you work on a document together with colleagues? TextMaker 2021 tracks all changes which you make to a document. Later, you can either accept or reject these changes, no matter whether you work with TextMaker or Word.
Equally, you can insert comments, which appear – just as in Word – as balloons in the right-hand margin.
Beautiful pages in a snap
Tremendous design options
TextMaker awakens your creativity. You can place pictures, drawings, text frames, etc. freely in the document using TextMaker's unique object mode. You can not only crop images directly in TextMaker 2021, but also liven them up with manifold effects such as soft shadows, mirror effects, 3D rotations and attractive photo frames.
With master pages, you can watermark each page or place repeated graphics objects in your document. The integrated TextArt feature lets you create flashy slogans within seconds. If you don't want to do the design by yourself, numerous included templates are a great starting point for your documents.
TextMaker 2021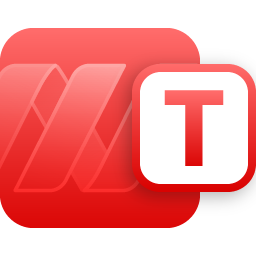 The word processing all-rounder
TextMaker combines powerful word processing with tremendous design options. Create better documents in shorter time, thanks to TextMaker, your new word processor for all cases.
Try it out for free
TextMaker 2021 is part of SoftMaker Office 2021. Download your free trial version today!