Presentations 2021
Your new presentation software for all cases
Presentations 2021 is fast, powerful and compatible.
Just as a good presentation program should be.
Compatible with PowerPoint.
No compromises.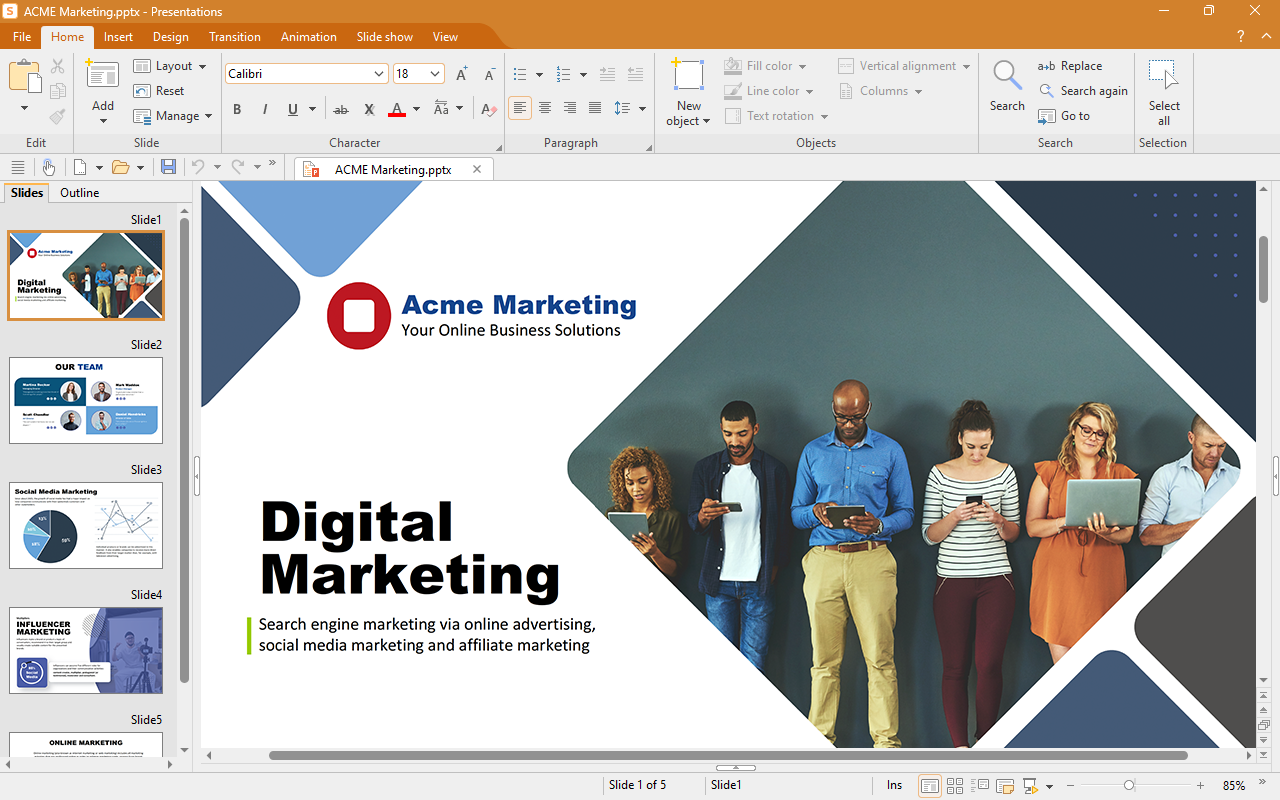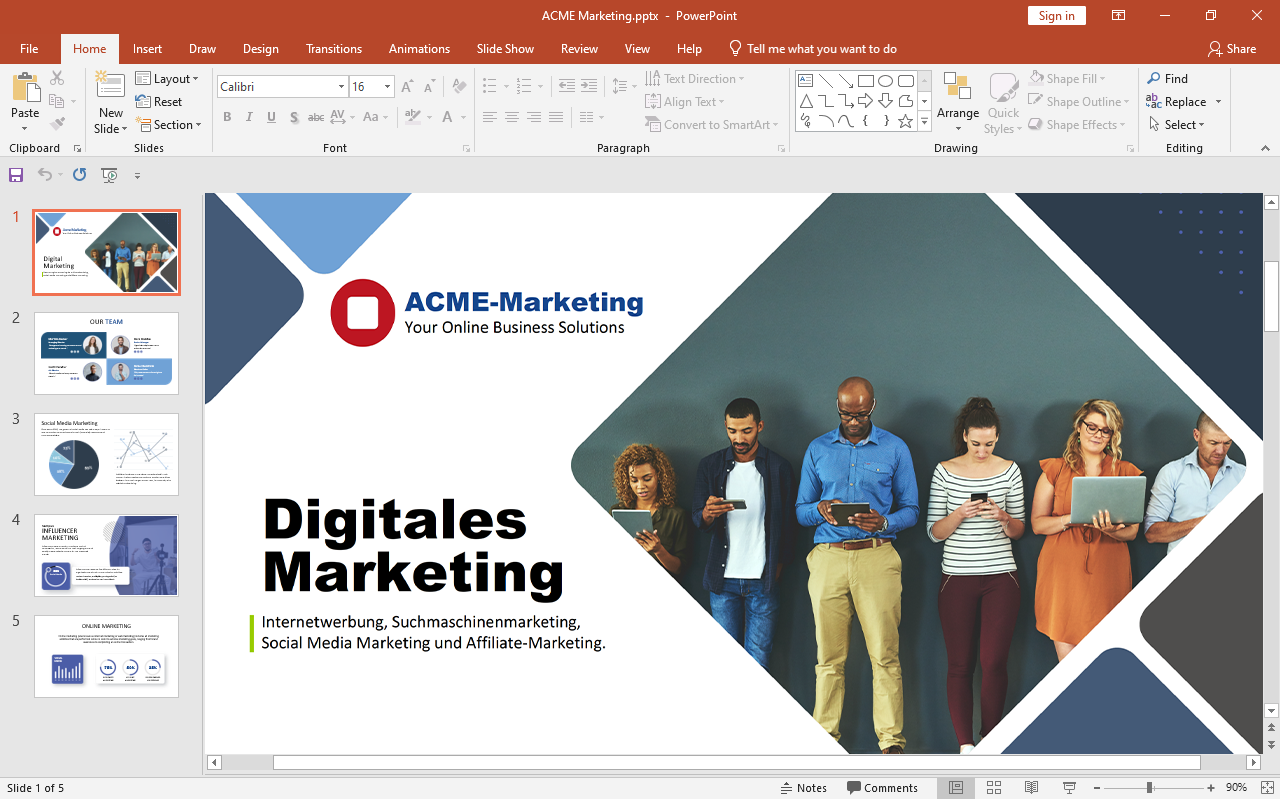 This is what seamless document exchange looks like.
PPTX is the default file format of Presentations 2021. This lets you skip the annoying import and export: You can open files created with Presentations in Microsoft PowerPoint, and vice-versa – directly, without conversion.
Presentations 2021 also lets you edit PPT files and export slide shows as high-quality HTML and PDF files. You can now also create archival PDFs in PDF/A format for the long-term preservation of your documents.
Additionally, Presentations for Windows and Mac allows you to create movie files in outstanding quality from your presentations.
Universally applicable
Simply start and be productive immediately
If you have already worked with PowerPoint, you'll pick up Presentations 2021 immediately. Using it is even easier and the completed presentations simply look impressive.
In short: Presentations 2021 helps you to make exciting presentations effortlessly.
Design attractive slides
Simply impressive
"Just add text" – If you do not want to design your own slides, a large variety of attractive design templates is included as a jump-start for your presentation.
You can switch between various color schemes and slide layouts in the practical sidebar by mouse. Equally quickly, you can select diverse background colors, gradients and images.
The sophisticated master-page concept supports you in the creation of comprehensive presentations: You can create as many master-page layouts as you like and position any number of placeholders in them with just a few clicks. This ensures not only the uniform appearance of your presentation, but also seamless compatibility with Microsoft PowerPoint.
Presentations with pep
Small effort, big effect
From serious to extravagant – Presentations 2021 offers countless impressive animations and slide transitions using OpenGL graphics acceleration that turn every presentation into an eye-catcher.
Create beautiful and informative slides using graphics, tables and charts. Care for multimedia? Presentations for Windows and Mac let you embed music, spoken comments and videos in slides at the touch of a button.
The TextArt feature enables you to create jazzy slogans, and with the included AutoShapes you underline the important items graphically.
Light off. Spot on.
With Presentations 2021, your show will be a success.
Switch the slides over manually or under timer control, and arrange the slide order for your audience with user-defined slide shows.
The presenter view lets you present professionally with two screens: Your audience watches your show on a monitor or projector, while you retain control using the "cockpit" on the second screen: Here you can see the current and next slide, are able to navigate in the show and add annotations and scribbles on the screen. This is how you can be sure that your audience sees what matters.
You can now also create portable slide shows that can be played back on any Windows computer with all effects, animations and transitions, even if there is no presentation graphics software installed.
Presentations 2021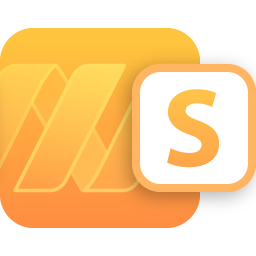 The graphics all-rounder
Stun the audience with great slide shows, thanks to Presentations 2021. Impressive graphics, breathtaking animations and slide transitions, and easy-to-use audio and video are the ingredients to your success.
Try it out for free
Presentations 2021 is part of SoftMaker Office 2021. Download your free trial version today!