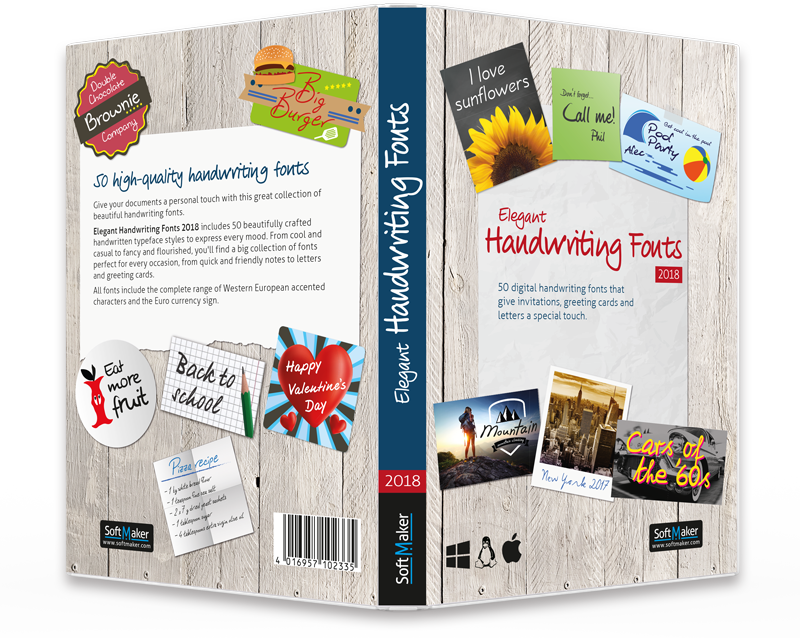 Elegant Handwriting Fonts
Give your documents a personal touch
---
Do you want your documents and designs to come across as personal and individual?
Nothing has personal impact quite like a handwritten note. Now, thanks to SoftMaker's Elegant Handwriting Fonts collection, all your words can carry the special, personal touch without the time and effort of writing by hand.
This font collection includes 50 beautifully crafted handwritten typeface styles to express every mood. From cool and casual to fancy and flourished, you'll find a big collection of fonts perfect for every occasion, from quick and friendly notes to formal wedding invitations.
Best of all, these high-quality fonts aren't skimpy sets, but full fonts that include the complete range of Western European accented characters and the euro currency sign.
Simply write your text on the computer and format it with one of the handwriting fonts in this package. You'll be amazed to see how good your printed materials look with these handwriting fonts.
Modern font installer included
The package includes a state-of-the-art 3D font installer for Windows that allows easy previewing and installation of fonts.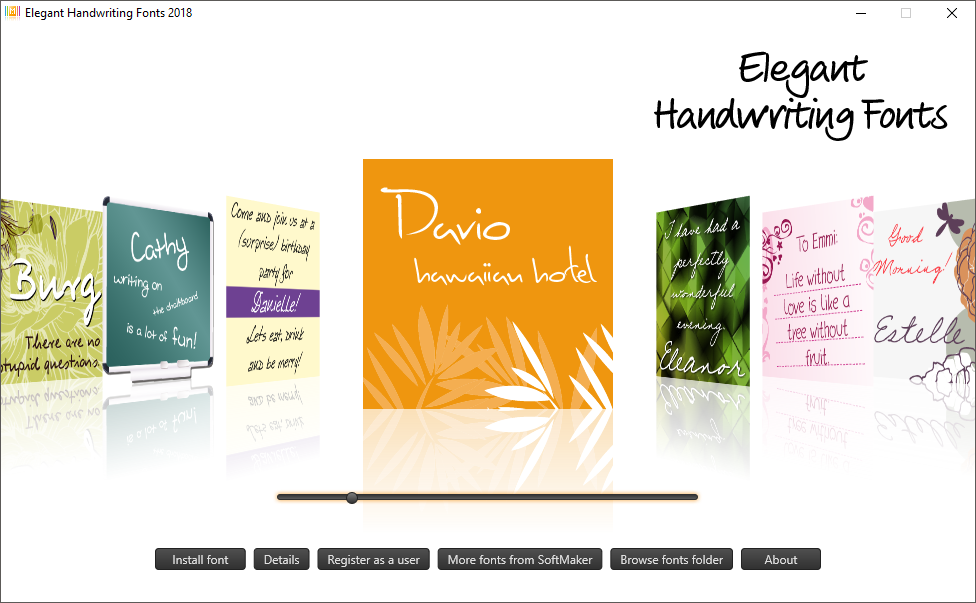 On the Apple Mac and in Linux, simply install fonts by double-clicking on the font file.
---
---
System requirements
Windows 11, 10, 8, 7
Any version of macOS
Any version of Linux
Font formats
You can do this with the fonts
TrueType
Design and print
Webfonts
OpenType PS
PDF
EPUB